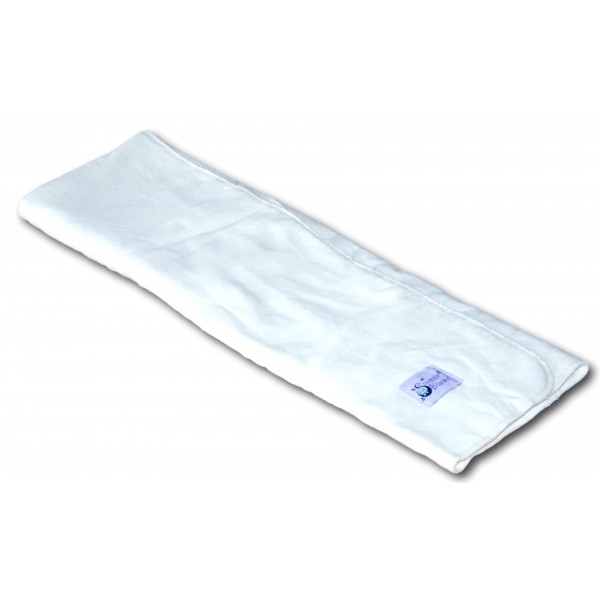 The Snuggleblanks Trifold Cotton Booster is a simple brushed cotton pad that can be folded to fit inside a snuggle blanks Super Wetter washable nappy.
The pad is made from multiple layers of soft brushed cotton which is is super fast to absorb urine and has a high capacity.
Although the nappies are supplied with a pad, some users might want extras to provide more absorbency.
To choose the correct size of booster for your nappies please see the guide below. You can fit almost any size pad into any nappy but please remember that larger pads will be more bulky.
Size Guide
Bigger nappies are wider and longer, so Snuggleblanks trifold nappy boosters come in different sizes:
| | |
| --- | --- |
| Washable Nappy Size | Most Suitable Booster Size |
| Baby Nappy Size 3 (Large) | 18" x 20" |
| Baby Nappy Size 4 (X Large) | 18" x 20" |
| Baby Nappy Size 5 (XX Large) | 18" x 20" |
| Adult Nappy Extra Small | 20" x 20" |
| Adult Nappy Small | 24" x 26" |
| Adult Nappy Medium | 24" x 26" |
| Adult Nappy Large | 30" x 30" |
| Adult Nappy Extra Large | 30" x 30" |
Snuggleblanks Trifold Cotton Booster Pads