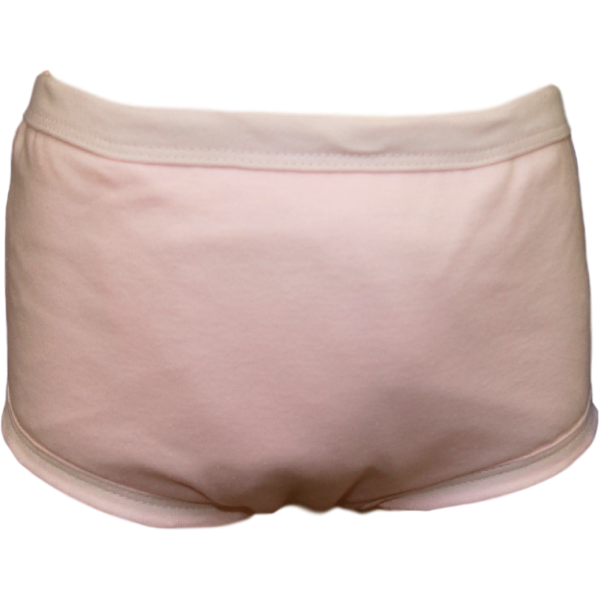 Washable Bedwetting Pants | Briefs Style | Boys and Girls Designs
Available in Navy or White & Pink | For Children Up To 14 Years
This and the shorts style version of this product are the only washable product on the Every Nappy website that we would recommend for bedwetting.
Upsey Daisy Nighttime Pants feature a large absorbent pad sewn into an "inner pant". The inner area is fully waterproof backed and is designed to accept a disposable Strampelpeter booster pad.
The "inner pant" is designed to form a bucket into which the urine can flow and be absorbed by the washable padding.
The whole pant is washable, you just pop it in the washing machine like any other pair of pants.
The outer part of the pants has a waterproof lining as well to cope with and leaks and dribbles that come of the sides through the leg holes.
On the sides of the outer pants there are also absorbent padded areas to make the pants super secure.
Although this product is expressly designed for bedwetting it will also be suitable to use in the daytime for children that have more regular accidents.
If you a looking for a discreet washable product for sleepovers this is a great product - learn more about discreet sleepover solutions here.
Product Specification
Gender
Unisex
Upsey Daisy | Washable Nighttime Bedwetting Briefs | Boys and Girls