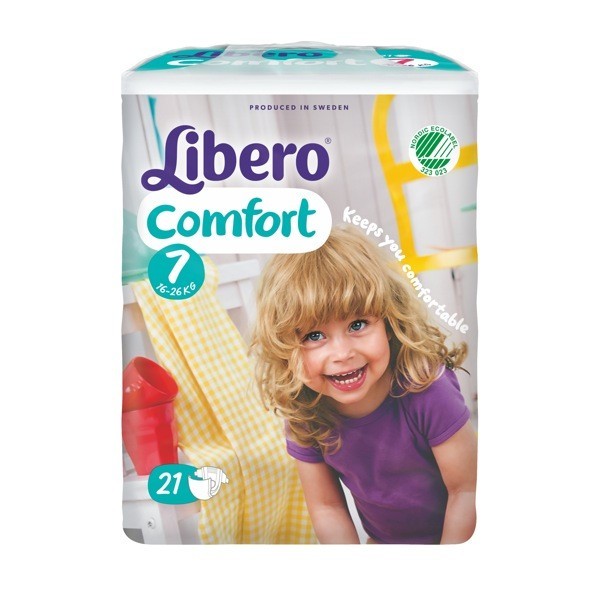 Libero® Comfort Fit Size 7 Nappies | Pack of 21

16-26kg, perfect nappies for bigger or older children


Unisex Size 7 Nappies For Boys and Girls
Libero® Size 7 are manufactured by the same company that makes the TENA® range of adult incontinence products.
These are bigger than Pampers Size 6 and feature very soft elastics, a comfortable textile-like top cover and excellent leak protection.
They are printed with fun designs and have resealable hook-and-loop tapes which means they can be refastened if neccesary. The leg elastics are curved to fit the body for a secure and comfortable fit.
The capacity is greater than Pampers products and the backsheet is breathable, meaning that nappy rash will be reduced as air can circulate over the skin.
NHS Continence Services provide this nappy for kids with special needs as it is the only baby nappy that is manufactured in larger sizes.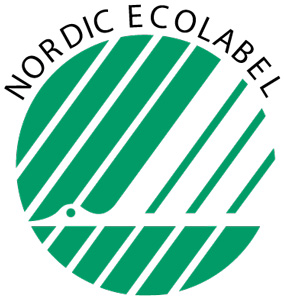 Environmentally Friendly Nappies
Libero® Nappies carry the Nordic Ecolabel 323 023 which means they are manufactured using green practises and can be disposed of without harming the environment.
How Big Is The Libero® Size 7?
They will fit babies and children between 16 and 26kg (3 years to 8 years).
This is a guide only, to be sure you should measure your child's waist and use the chart below as the weights given are quite conservative.
The waist size is 40-65cm or 15-26". Libero nappies should comfortably fit an average 8 year old but can fit larger if required.
In the chart below you can see some variation between the waist size, weight and age. The chart is presented as a guide only and uses average data from the NHS. Waist sizes and weights will vary by the child, gender and in some cases the disability.
The best way to make sure you are choosing the correct product is to measure the waist size.
Bigger Nappies Size Chart (Rough Guide Only)
Age
2 – 3
3 – 4
4 – 5
5 – 6
6 – 7
7 – 8
8 – 9
9 – 10
10 – 11
11 – 12
12 – 13
13 – 14
14 – 15
15 – 16
Waist (cm)
52
53.5
55
56
57
58
60
62
63
64
65.5
67
71
75
Waist (inches)
20.5
21
21.5
22
22.5
23
23.5
24.5
25
25
25.5
26.5
28
29.5
Weight (Kg)
11.5-13kg
15kg
17kg
20kg
22.5kg
25kg
28kg
30kg
34kg
38kg
43kg
48kg
52kg
57kg
Most Suitable Nappy
Libero® Size 7
Size Small Adult Nappies
Product Specification
Gender
Unisex
Baby Nappy Size
7
Size 7 Nappies | Libero Comfort Fit (16kg - 26kg)