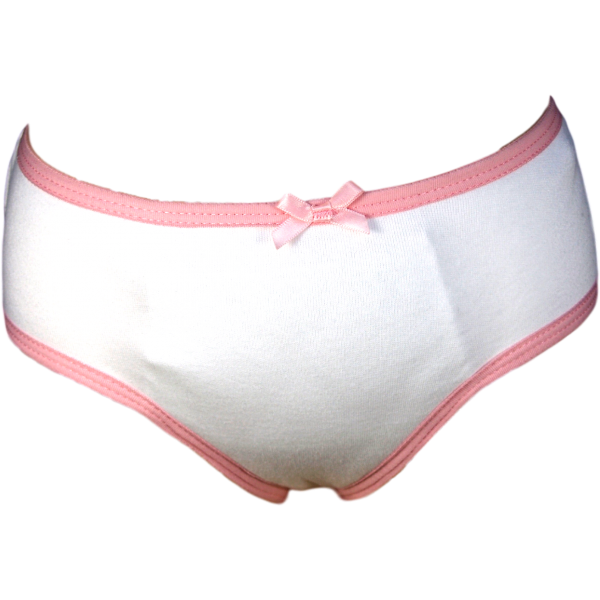 Upsey Daisy | Concealed Padded Briefs for Girls


Concealed padded briefs are ordinary girl's underpants with a secret, hidden absorbent pad and waterproof lining inside. Great care is taken to cover the lining and absorbent pad with another layer of cotton making these pants almost indistinguishable from ordinary pants.
These pants feature the same padded area as the Padded Briefs but the padding and waterproof lining are hidden.
Perfectly discreet - these pants are great for every day use to help with occasional leaks or accidents.
All washable incontinence products should be changed when they are wet - if you are expecting regular accidents you should get a few pairs.
Available in a fun printed design or plain design.
For sizing please see the size guide tab above.
Who are These For?
Girls that have the occasional accident during the day or suffer with light stress urinary incontinence

Girls with special needs that may not accept disposable products or products with obvious padding inside

Girls that suffer with smearing or soiling during the day

We wouldn't recommend these for use over night, for night time washable pull-ups you should consider Upsey Daisy Nighttime Pants
Product Specification
Gender
Girls
Upsey Daisy Size Guide
Always measure your child to be certain of the correct size
| Size | Age Guide | Waist in Inches | Waist in cm |
| --- | --- | --- | --- |
| XS | 2-3 | 15" to 18" | 37 to 45 cm |
| S | 3-4 | 18" to 22" | 46 to 56 cm |
| M | 5-6 | 20" to 24" | 51 to 61 cm |
| L | 7-8 | 22" to 26" | 56 to 66 cm |
| XL | 9-10 | 24" to 28" | 61 to 71 cm |
| XXL | 11-12 | 28" to 32" | 71 to 81 cm |
Upsey Daisy Underwear Washing Instructions
Always wash before first use
Wash at 50°C
Do not use fabric conditioners
Do not bleach
Do not iron
Do not tumble dry
Pants should be air dried, turn inside out to expose the pad
Sterilising Fluid
ALWAYS READ THE INSTRUCTIONS CAREFULLY
MILTON FLUID HAS A BLEACHING EFFECT ON MATERIAL
Make up a solution of 5L of water to 30ml of Milton Solution or 2.5L of water to 15ml of Milton Solution.
Soak for 15 minutes to destroy any bacteria.
Wash garment as per care label instructions.
Alternatively use Milton Antibacterial Fabric Solution.
Upsey Daisy | Concealed Padded Briefs for Girls